Buying
---

Thinking of Buying a Fitness Club or Sports Business? 
We Can Help.
If you are thinking of a buying a fitness club or related business, we would be delighted to speak with you.  We are happy to provide you with insights regarding the current M&A market, valuations and trends.
We would also be happy to add you to our database of registered fitness industry buyers, or to tell you more about the proactive buy-side search services we provide for select buyers.
Call us at (866) 270-0028 to learn more about our retained search services. Or,
Fill out the form below to become a Registered Buyer today!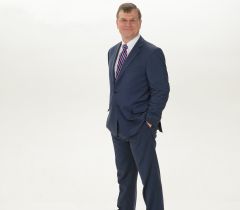 Our advisors are entrepreneurs and sports club professionals just like you
Our advisors are seasoned entrepreneurs and health & fitness club professionals with over 20 years of combined investment banking and mergers and acquisitions experience.  They have a track record of starting, acquiring, raising capital for, and selling companies with revenues of between $1 million to over $100 million.  During their careers they have been involved in over 60 transactions and have performed over 200 business valuations.
Because of their first-hand industry knowledge and experience, our advisors can help guide you through each step of the acquisition process. They know how to critically analyze a club or business, how to look at it from a buyer's perspective to identify its strengths and weaknesses, and how to value and structure a transaction to minimize your risk as a buyer.
We customize our buy-side services to meet your goals and budget.  To learn more contact us today.
End