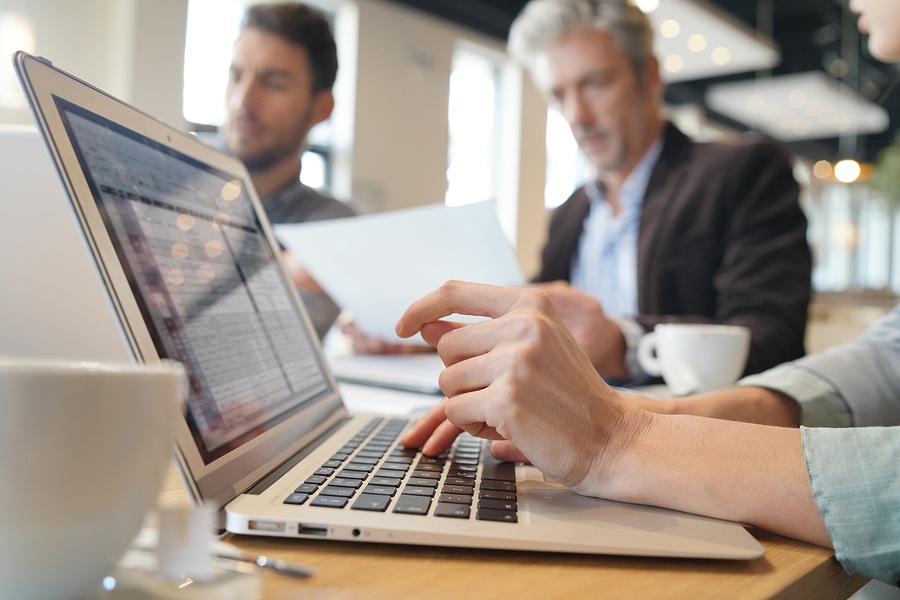 A big part of selling your business is getting the word out.  The more people that know your business is for sale, the more interested buyers you'll receive.  However, the trick is to write a great attention-grabbing ad that helps you attract buyers while protecting your privacy at the same time.
Spreading the Word
At Sports Club Advisors, we understand the importance of creating a quality and compelling advertisement.  We also understand that you need to use all the technology available today to get the word out so people view the add.  As a result, we use business brokerage websites like BizBuySell, BizQuest, MergerNetwork, Axial Network, DealSteam, and about a dozen others to get the word out to potential buyers.  We also send emails to the buyers in our proprietary database and to the attorneys, CPAs, financial advisors, and consultants who are part of our network.
Top Tips to Generate More Interest  
Over the last 25 years, we've discovered that there are five key things in a listing that help attract more prospective buyers. 
1. Details Sell
First, the listing should be as descriptive as possible, without revealing any information that would enable a buyer to identify your business.  The sales listing should provide an excellent description of your business and its unique features, including a summary of its financial performance, the opportunities for growth, and your reason for selling.  As Richard Jackim, Managing Partner at Sports Club Advisors points out, you want to "engage the buyer early."  That means, now is not the time to be vague or secretive.  You want potential buyers to have a very clear idea of what kind of business you have so they can determine if it's the right fit for them.
2. Headlines Count
Second, every listing needs a great headline.  Buyers skim the Internet looking for something that catches their eye.  As a result, a good listing ad should have an engaging and descriptive headline.  You want to capture a buyer's attention.  We start by determining what your business's best features are and then emphasizing one or two of those features in the headline.
3. Incorporate High-Quality Images
Third, everyone knows a picture is worth a thousand words and this is especially true on the Internet.  Interesting and compelling pictures do a much better job capturing attention than a great headline.  If you don't have high-quality professional photos of your business or its products, we have access to a wide range of high-quality stock photos that we can use to create a truly professional image for your business.
4. Include Your Financials
Fourth, your listing post should include a summary of key financial information.  The first question any serious buyer will have is what your financial results have been.  Providing as much information as possible upfront about your business's revenue, expenses, and cash flow is a good idea since most potential buyers screen their business searches based on key financial metrics.
5. Proof-read, Proof-read, Proof-read
Finally, it is essential that you proofread anything you put on the Internet very carefully.   At Sports Club Advisors, we understand that we only get one chance to make a good first impression, so we proof-read and double proof-read every posting that we put online.  We realize that clients are trusting us to present them to the world of prospective buyers and we realize that buyers are discerning and detailed focused, so a listing with simple grammar or spelling mistakes will turn potential buyers off and creates the wrong impression from the start.
Creating a great listing posting is both an art and a science.  The best way to ensure that you have a great listing posting is to work with an experienced business broker who understands what issues to emphasize about your business to attract the largest number of potential buyers.  At Sports Club Advisors we know what buyers are looking for, and as experienced marketing professionals, we can help you present your business to buyers in the best light possible.
Image Credit: Goodluz/BigStock.com
Read More
It is never too early to start thinking about what tax structure you should use when it comes time to sell your business. A simple, but undeniable, rule of life is that taxes matter and they can't be overlooked. Author Tim Fries at The Tokenist has written an excellent and quite detailed overview article on what tax issues business owners need to consider before selling their business. His article, "What Tax Structure Should You Use When Selling Your Business?" explores many aspects of a topic that many business owners fail to invest enough time in, namely taxes.
As Fries astutely points out, the taxes involving the sale of a business can be complex and are usually unknown to those selling a business for the first time. Your tax structure can influence how much money you receive at the closing of your deal, so it's a very good idea to pay attention to all aspects of taxation and your business. It is key to remember, "When you are selling your business – as far as taxes are concerned – you're ultimately selling a collection of assets."
Fries points out that taxes and selling a business are no small matter. It is possible that up to 50% of the sale of a business can go to taxes. Don't worry if you are learning this for the first time and feel more than a little shocked. However, this fact does a good job of illuminating the importance of setting up the right tax structure for your business. While you might not be able to get around taxes altogether by investing the time and effort to set up the right structure for your business, you can keep from paying more taxes than is necessary.
There are a lot of variables that go into how much you will ultimately have to pay in taxes. Let's take a look at some of the key questions Fries raises in his article.
Is your sale considered ordinary income or is the sale considered capital gains?

Are you operating as an LLC, a sole proprietorship, a partnership or are you operating as a corporation?

What portion of the sale price goes to tangible assets as compared to intangible assets?

Is there a difference between your tax basis and the proceeds from your sale?

What does your depreciation look like?

Don't expect that the buyer will instantly agree to your terms.

Realize that the decisions you make during negotiations with a buyer will have tax implications.

Is an installment sale right for your business?

With C corporations, sellers usually want a stock sale whereas buyers generally prefer an asset sale.

Cashing out immediately, where you receive all your funds at once, will increase your tax liability.

Have you considered switching to an S corporation?

Have you consulted with experts to decide which tax structure is best for you?

Have you consulted with a business broker?
Selling a business is obviously complicated. Finding a seasoned business broker can help you demystify many aspects of buying and selling a business. Ultimately, having the best deal structure and finding the right buyer can be a labyrinthian process. Having the very best professional help in your corner is simply a must.
Copyright: Business Brokerage Press, Inc.
Read More