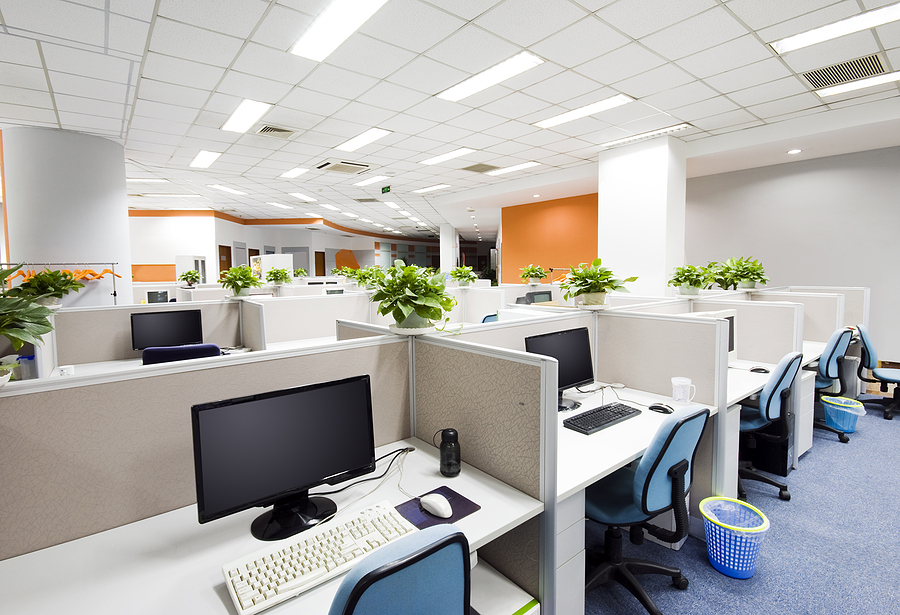 The International Business Brokers Association reports that 80% of the businesses listed for sale don't sell each year.  That's because sellers, like everyone else, make a few classic mistakes that cause them to either get no offers or that cause the deal to fall apart during due diligence. In this article, I'll explore four of the most common mistakes I've seen in my 25 years as a business broker.
1. Incorrect Assumptions about the Value of Their Business
The number one reason most deals fall apart is that sellers don't understand (or are not willing to accept) the actual value of their business.  This causes many business owners to set their asking price too high or turn down reasonable offers when they receive them.  Most business owners have put years of blood, sweat, and tears into building their business.  Learning that their business isn't as valuable as they had hoped can be a huge disappointment, but sellers also have to adjust to the realities of what the market will bear. 
2. Not Seeing the Business From A Buyer's Perspective
The second mistake that causes deals to fall apart is that sellers often fail to see their businesses from a buyer's perspective.  One of the best things a seller can do is step back and ask themselves three key questions. 
 "What information would I want to if I was thinking about buying this business? 
"Would I trust the information I'm getting if I was the buyer?" 
"What issues about the business give me the greatest cause for concern if I was thinking of buying this business?"
While there are many other questions sellers can ask to help reframe their thinking, these three simple questions can reorient a seller's thinking, so they understand a buyer's perspective.  Additionally, working with an independent, experienced business broker can help you see your business through the eyes of a potential buyer and can help you avoid a range of problems before you list your business or help you during the negotiation process if these issues pop up later in the process.
3. Neglecting the Business During the Sales Process
Another key mistake many sellers make is to neglect the business during the sales process.  This can have significant short-term and long-term consequences.  Sellers need to stay focused on day-to-day operations as though the business is still theirs until the deal closes.  Buyers will get spooked and either withdraw or lower their offers if the business's financial results start to suffer during the sales process. 
4. Overall Lack of Preparation 
The old saying, "You only get one chance to make a good first impression," applies to selling a business as well.  Any business owner who is serious about selling their business will need to invest the time to have all of their documentation available and well organized.  It's important to work with an experienced business broker to understand what information you'll need and how and when to present this information to the buyer so that it reflects well on you, supports the asking price you are seeking, and protects your privacy and confidentiality in the process.  This list would include financial records,
human resource information, marketing statistics,  and more.  It is important to make a good first impression, so buyers are impressed and believe your business is well organized and well-run.  Disorganization, or the inability to promptly produce the requested information, leads prospective buyers to worry that the business isn't being operated professionally.
Avoiding these seller pitfalls is important if you are serious about selling your business for top dollar.  Working with a skilled and experienced business broker/M&A advisor is the best way for sellers to avoid any problems that could derail your deal.
If you are thinking about selling your business, contact Rich Jackim, managing partner of Sports Club Advisors, for a FREE, confidential, no-obligation discussion about your options – 224-513-5142 or rjackim@sportclubadvisors.net.
Read More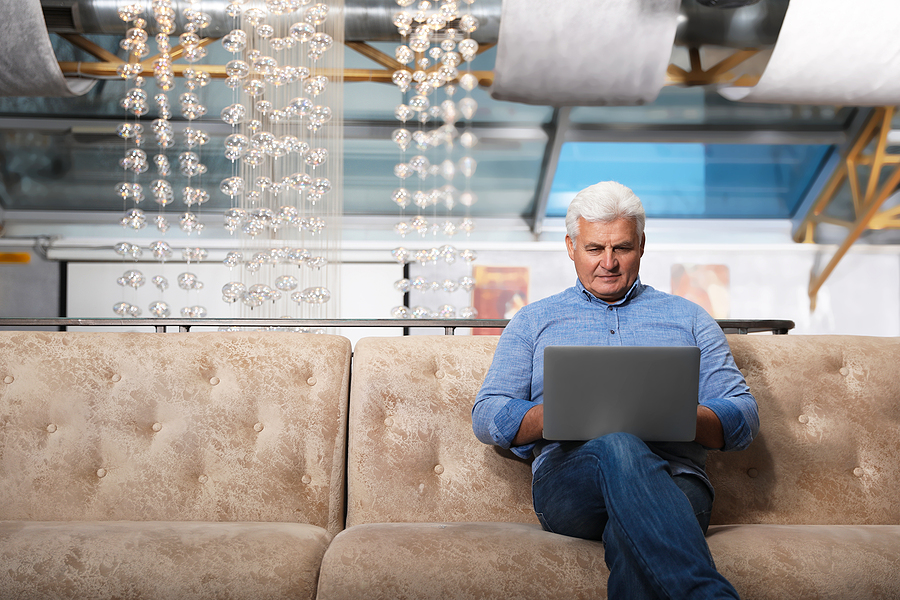 Selling a business isn't always about the price.  It is not like selling a house where the most important factor is finding a buyer who is willing to make the highest offer.  In fact, in my 25- years of being a business broker, I'd say that in roughly 20% of the deals, the purchase price was not the most important part of the deal. In the end,  sellers are focused on achieving a combination of things, and maximizing the purchase price is only one of them. 
Let's examine some of the other most common goals and objectives sellers have.
Maintaining the seller's legacy.  For one client, this means getting the buyer to agree to keep the company's name (which was also the seller's name) the same after the acquisition and not roll the company into the buyer's parent company.
Protecting Employees.  For another client, they were the biggest employer in their small town, and the seller wanted to be sure that the buyer would not close down the plant, fire all the employees, and consolidate operations into their plant about 100 miles away.
Participating in the Upside. Many clients want to remain involved in some fashion (usually in a passive or silent role) with their business after the sale.  This often means accepting a lower price at closing but sharing in the company's future growth going forward.  This can be structured in several different ways, including a minority equity interest, a royalty on sales, or an earnout.
Timing.  Several of my former clients had very specific timing goals.  In one case, it was due to the owner's declining health; in another case, the owner's son and key employee became disabled.  In both cases, the owners wanted to sell as quickly as possible before the business suffered, and its value was diminished.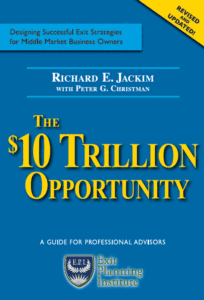 The best way to ensure that you achieve your goals when selling your business is to develop a comprehensive exit strategy before you start the sales process.  This assures that everyone on your team is on the same page and is rowing in the same direction.
Rich Jackim, the Managing Partner at Sports Club Advisors, is the author of the best-selling book, "The $10 Trillion Opportunity: Designing Successful Exit Strategies for Middle Market Business Owners".  He has advised over 200 clients to create their exit plans and helped over 100 clients sell their businesses for a combined value of over $500 million. The book's success led Rich to create the Exit Planning Institute and created the Certified Exit Planning Advisor (CEPA) program.  He has trained over 300 lawyers, accountants, financial advisors, consultants, and business brokers to develop exit plans for their clients.
If you are thinking of selling your business in 2021 or beyond, contact Rich Jackim at 224-513-5142 or rjackim@sportsclubadvisors.net for a FREE, confidential, no-obligation discussion about your options. 
Read More