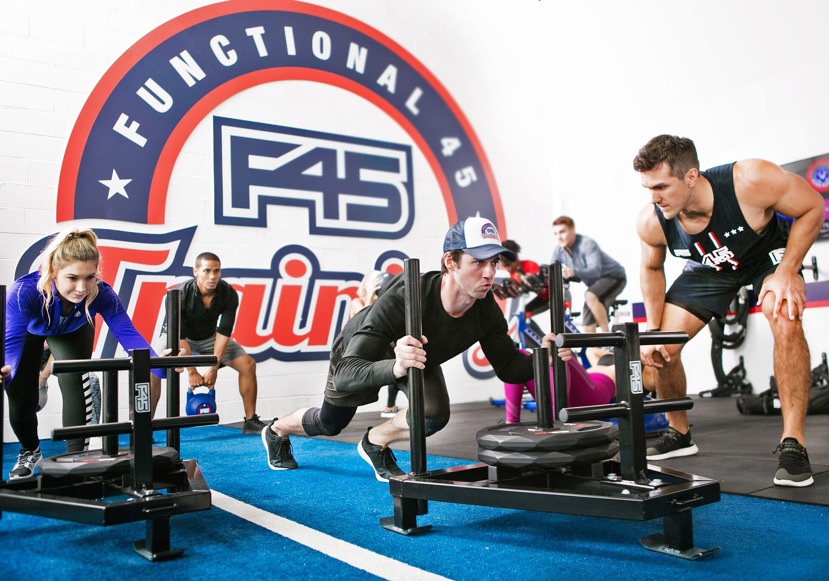 F45 Training To Be Acquired by Crescent Acquisition Corp
F45 Training, Los Angeles, is being acquired by Crescent Acquisition Corp., and taken public according to an announcement issued by Crescent Acquisition.  Crescent Acquisition is a publicly-traded special purpose acquisition company. The combined company will trade on NASDAQ under the name F45 Training Holdings Inc.
F45 operates a nearly 100 percent franchise model. In its seven years of operation, F45 has more than 1,993 franchises sold in 53 countries and 1,240 studios open in 40 countries as of March 31, 2020, according to a presentation on June 24 by the executive team of F45 Training and Crescent Acquisition Corp.
The company has 847 franchises in the United States and 377 studios operating before COVID-19. Sixty-five percent of its units have reopened in the United States, as of June 19.
F45 Training also has 492 additional franchises in other countries with 270 locations open pre-COVID-19. Twenty-seven percent of units in the rest of the world were reopened as of June 19.
In 2019, pre-COVID-19, F45 Training's revenue was $93 million, which was a 60 percent revenue growth year over year.
F45 Training started in Australia seven years ago but expanded to the United States, and in March 2019, the actor Mark Wahlberg became a minority interest owner.
The combined company is anticipated to have an enterprise value of $845 million and be capitalized by cash from Crescent Acquisition Corp's trust totaling more than $250 million, assuming no public shareholders of Crescent Acquisition Corp. exercise their redemption rights, along with an incremental $50 million committed by Crescent Capital Group LP pursuant to a forward purchase agreement to acquire 5 million units of Crescent Acquisition Corp., according to the announcement.
Existing F45 shareholders are expected to receive approximately 53.3 million shares in the new company and as much as $204 million in cash.