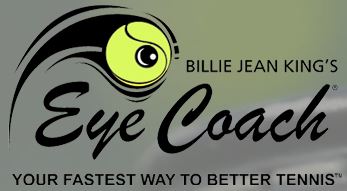 Award winning sports product company with cutting edge technology
Price: $1,500,000
Industry: Sporting Goods, Hobby, Musical Instrument, and Book Stores
Listing ID: JB080119
Listing Status: New
Description
This is an opportunity to acquire a company with significant success and industry recognition that has transitioned to e-commerce and is now poised to enter the digital world on a global scale. This is an opportunity to connect the world via sports, providing elite level training available for non-elite athletes anywhere on the planet regardless of location, regardless of access to facilities, and regardless of socioeconomic background.
The next generation products will be data driven providing real time analytics via micro sensors to smart devices all over the world.
LISTING DETAILS
Total Sales: $1,500,000
EBITDA: $250,000
Inventory: $100,000
Inventory Included: Yes
Operation
Year Established: 2000
Employees: 5
Location
Type of Location: Office and warehouse
Square Footage: 6,000
Relocatable: Yes
Summary
Facilities Information:
The Company has office and warehouse space to support the distribution of product to the retail/at home market, as well as its network of wholesale distributors.
Reason For Sale:
Next generation owner(s) are needed to capture exponential sales opportunities.
Training & Support:
The Principals are willing to stay on to assist in a transition and/or to assist in capturing exponential sales opportunities.
Competition:
The only direct competitor in the at home tennis training device market is Topspin Pro (Price: $139.99 with a 60-day money back guarantee). Indirectly: Anyone or any product that sells or promises "improvement" in the moving ball striking arena. This list includes tennis coaches, racquet manufacturers, lessons, string, etc. These services and products fall short because they do not address the root cause of the break down in the kinetic chain at contact.
Potential Growth:
* Global Icon as a Partner – Billie Jean King, the ultimate disruptor, is a committed partner and helped establish this entirely new method of practice.
* Established and Proven – Through their revolutionary training device and system, the Company has received numerous industry awards and has become a staple in thousands of homes and tennis facilities globally.
* Growth Opportunities – The current product line is experiencing exponential revenue growth. Compound annual growth is ~ 37% for the period 2016 –2020. 25% growth is anticipated through 2024.
* Patented Technology – The portfolio of intellectual property provides a foundation for Artificial Intelligence and "tech enabled devices" to expand the existing product line and disrupt additional ball striking sports.
* Unlimited Long-Term Growth – Sustained excellent growth opportunities exist via the next generation models, expansion into other ball-striking sports, and new profit centers such as recurring revenue via online coaching subscriptions.
For more information on this listing, please complete our Non-Disclosure Agreement