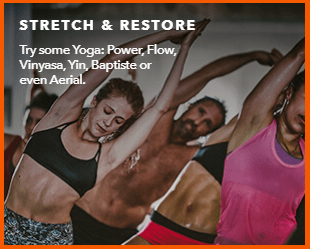 TruFusion Equity Raise
TruFusion is the most innovative boutique group fitness franchise in the
entire global fitness industry offering multiple studios and fitness concepts
under one roof at an affordable price. With over 30 classes a day in over 65
different styles and over 250 unique fusion group workout classes per week,
TruFusion studios provide the hottest blend of yoga, kettlebell, pilates, barre,
bootcamp, boxing, high intensity interval training (HIIT) and cycling classes.
This low-cost, high-value boutique group fitness concept is truly disrupting
the fitness industry.
* Total Raise – $2.5MM. Raise Ends 11/31/19
* Investment Options – Equity for purchase or Debt financing. Minimum Placement of $50,000
* Investment Opportunities – 100% of profits distributed to Investors until ROI is complete and then 34% of net profits distributed thereafter
For more information on this listing, please complete our Non-Disclosure Agreement