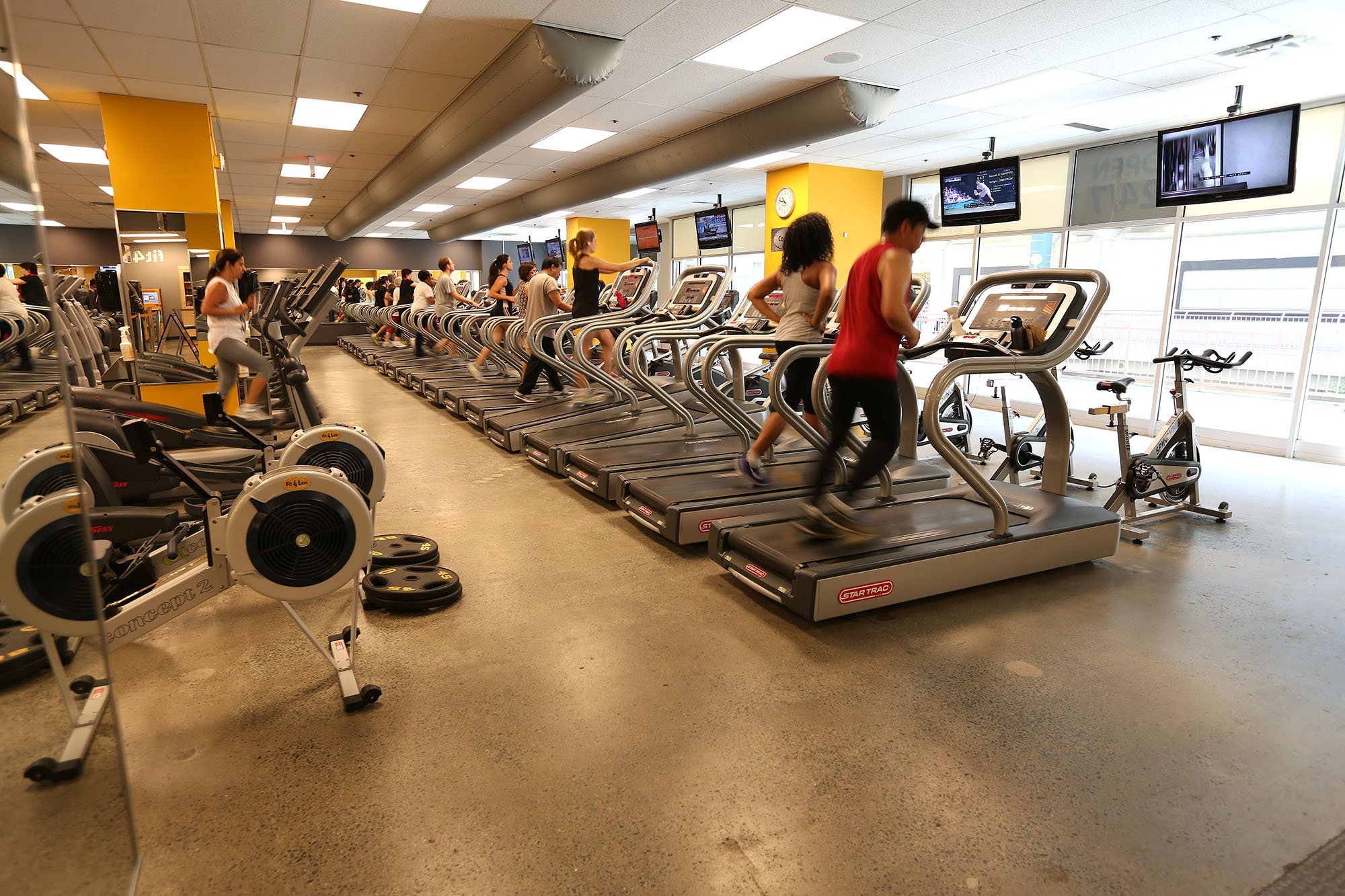 How to Value a Health Club or Fitness Center
How to Value a Health Club or Fitness Center
If you are an owner or manager of a health, fitness and sports clubs one of your goals is to slowly and steadily increase the value of your business.  To do that it is important to understand basic valuation concepts and approaches and apply them in your strategic planning process and in your day-to-day decision making.  First, let's take a look at an overview of the fitness industry.
Key Health, Fitness and Sports Club Statistics.
·         A 2015 study by IBIS World Reports indicates that there are over 46,000 health & fitness centers in the United States alone. The health, fitness and sports club industry generates a whopping $11.2 billion in revenues per year, and employs over 300,000 people.
·         The fitness industry is highly fragmented with the vast majority of health & fitness clubs being small businesses, with approximately 7 employees and $350,000 in annual sales.
Value Drivers for Health, Fitness and Sports Clubs
If you are wondering what factors or value drivers have the most impact on the value of a fitness business, here is a short list:
·         Historical Financial Performance. The most important factor in a business valuation is a club's historical financial performance.  Has the club been profitable for the last three years?  Are margins above or below industry averages for clubs of its type?  Are revenues and profits stable, trending upward, or trending downward?
·         Projected Financial Performance.  Buyers are essentially buying a business for the stream of future cash flow that it will generate.  As a result, the most important question is what will future revenues and profitability look like?  Buyers often look to the past to provide some indication of what the future will look like, but if you are in a rapidly changing neighborhood or a fast-growing sector of the fitness industry, your future earnings might be significantly higher than in the past.
·        
Strong member retention. The third most important value driver is membership retention.  Successful fitness centers have membership retention at or above 70%.
·         Strong Niche Focus. Given how competitive the fitness industry is, a gym or fitness center that has developed a loyal following by focusing on a specific niche, such as women, young urban professionals, or active senior citizens, is more valuable than a club that tries to appeal to everyone.
·         Location. Being in a market with a large and affluent population is one aspect for a club's success, but being the largest player in a small market can also be a competitive advantage.
·         Facilities.  Fitness club members have become increasingly discerning and expect their clubs to be well designed, modern and well maintained. Clubs have not been updated or that have deferred maintenance issues we be less valuable than other clubs.
·         Quality Fitness Programs. The most valuable heath, fitness and sports clubs differentiate themselves by offering members a wide range of high quality programming, including niche group exercises, professional personal trainers, tennis instructions and leagues, and swimming instruction and other aquatic activities.
·         Technology.  Fitness clubs that are keeping up with changes in technology, including things like club management software, social apps, and wearable technology will be more valuable than clubs that are still operating the way they were in the 1980's.
Valuation Multiples for Health Clubs
Rules of Thumb
Fitness centers sell often, so you can get reliable data on the private business selling prices. You can estimate the fair market value of a health club by using one or more of the following valuation rules of thumb:
·         Business value as a percentage of annual gross revenues, plus inventory (not recommended because it doesn't take into account whether the club is profitable or not.)
·         Business value as a multiple of EBITDA, plus inventory.  (See our recent article on the rules of thumb for valuing a fitness club.)
More Accurate Valuation Techniques for Fitness Clubs and Gyms
As with any other personal service businesses, the best way to determine the value of a health or fitness club by using one of the following income-based business valuation approaches. For smaller fitness centers that are owner-operator managed, consider using the Multiple of Discretionary Earnings method.  Discretionary earnings are the net profit of the club, plus whatever salary the club owner received, plus any personal expenses the club owner ran through the business.  The trick when using the Discretionary Earnings Method is to determine what the right multiple is. This is where a subjective and qualitative analysis of the financial and operational performance factors listed above becomes important.
For larger fitness centers or more complex operations, it is more accurate to use the well-known Discounted Cash Flow approach. This method projects the club's revenues, profits, and EBITDA or free cash flow for the next five years based on its historical performance and an analysis of the operational value drivers list above.  Then the EBITDA is discounted back to present value, using a risk-adjusted rate of return, to give a buyer a sense of what the stream of future cash flows is worth today.  This approach is especially useful if you are dealing with sophisticated investors or potential buyers since this is the approach they will use.
Last but not least, you can use the old Capitalized Excess Earnings method to determine the value of the club's assets and its goodwill. While this approach has been discredited in many applications, it is still useful in situations where a fitness club is very asset intensive, including for tennis clubs that own the real estate they occupy.  This approach is also useful if the fitness center is being acquired and the buyer needs to allocate the purchase price between the club's hard assets and goodwill.
For an accurate market assessment and valuation consult a mergers and acquisitions advisor like Sports Club Advisors.  If you are interested in selling your sports or fitness-related business we are happy to provide you with a Free Opinion of Value of your business.   Contact Rich Jackim at 224-513-5142 or at rjackim@sportsclubadvisors.net.