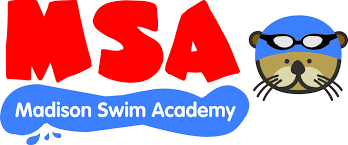 DiVentures Scuba and Swim Centers Acquires Madison Swim Academy
DiVentures Scuba and Swim Centers is growing again with the addition of two locations in the Madison, Wisconsin area. On August 9, 2017, DiVentures acquired Madison Swim Academy (MSA) with locations in Fitchburg and Sun Prairie in a transaction arranged by Sports Club Advisors. These are the fifth and sixth DiVentures locations across four states.
DiVentures plans to enhance both properties' facilities–including adding a state of the art dive pool for onsite scuba training at the Fitchburg location. By building upon an already solid swim program, these expansions will make the location a go-to for all aquatics enthusiasts.
DiVentures founder Dean Hollis saw the philosophy between the two companies aligned, and is eager to enhance the two MSA properties:
"We're excited to be growing with such a great group and are proud to carry on our shared dedication to learning, safety and fun in the water. The future holds great things for our newest team members and customers, including building improvements, a dive pool for scuba training and much more. We look forward to being a part of the Madison community."
Kim Rufenacht, MSA former co-owner will stay involved through at least November, to ensure a smooth transition and to provide coverage while Emily Lindow, Director, is on maternity leave.
"The decision to dedicate more time to family and step back from ownership at MSA was one that I thought about for a while, but it's the right one. With DiVentures stepping in, I have full confidence MSA's two locations are on their way up. This is a great thing for swimmers and divers in our community."
Rich Jackim, managing partner of Sports Club Advisors, represented Madison Swim Academy and arranged the transaction.  Sports Club Advisors is a boutique mergers and acquisitions firm that represents buyers and sellers of sports, fitness and leisure related businesses.  Sports Club Advisors is an affiliate of Jackim Woods & Co., a middle market investment banking firm.
About DiVentures
DiVentures provides full-service swim and scuba experiences, focusing on safety and fun in the water. Our passion for aquatics is reflected in everything we do and our team is committed to enhancing your experience on land and in the water. We are dedicated to unparalleled customer satisfaction and community involvement. Please visit www.diventures.com for more information